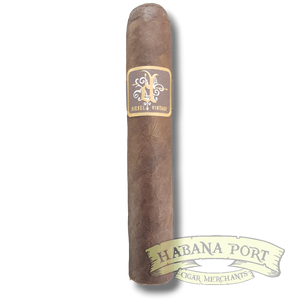 COO: Nicaragua
Wrapper: Mexican San Andres
The Diesel brand was born in 2009 when an unknown AJ Fernandez was asked to create a cigar that was bold, unapologetic, and pushed past limitations set within the industry. Since then, each release has lived up to those standards. The Vintage Series is no different. A collaboration between Justin Andrews and AJ Fernandez, the Vintage Series provides exceptional quality, flavor, and value while staying true to the foundation that has and continues to set Diesel apart from the rest. Cocoa, initial spice are the dominant notes.
Demand bold, smoke Diesel.
Also available in boxes of 20.