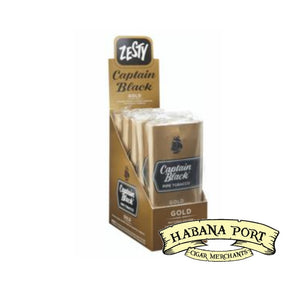 COO: US
Captain Black Gold is in a 1.5 ounce bag/pouch.
Tobacco Selection: For this blend only, Golden Cavendish tobaccos are used and are reflected in the bright gold color. In general, more flavorful but still balanced tobaccos have been used.
Tobacco Cut: Loose cut
Flavor/Aroma: A balanced body with a mellow taste.