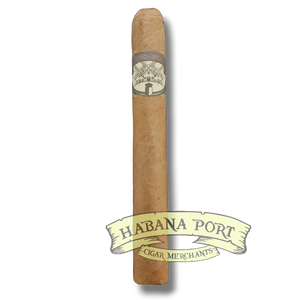 In the 4th episode of The Life Puro podcast, host Luis Molina is joined by Jeff Streva. Jeff comes to the podcast with a plethora of stories regarding growing up in South Louisiana and the two discuss duck hunting, sporting clays, and more.
In this episode, they smoke the Molino de Viento Toro cigar. Crafted for Habana Port by the Eiroa family of Honduras, Molino de Viento (windmill in Spanish) has a creamy note with layers of cedar. Mild in strength, this cigar is suitable any time of day. Select a quantity of 20 to receive the bundle.
The Life Puro is a weekly podcast aimed at holding conversations discussing the finer aspects of life, presented by Habana Port. New episodes drop every Wednesday at 2pm Central and can be found on all major streaming platforms.
Cigar Information:
COO: Honduras
Wrapper: Honduras Shade
Strength: 1.5 out of 5