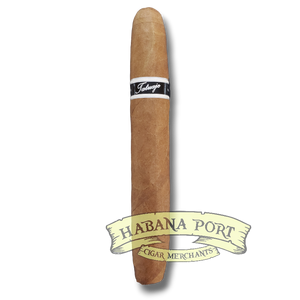 In the 3rd episode of The Life Puro podcast, host Luis Molina is joined by art historian Jeremy Simien. Jeremy is known for his work as an art collector and historian who specializes in art from the South, especially as it relates to portraits and Louisiana Creoles. 
In this episode, they smoke Tatuaje Black Britanicas Extra. Crafted by boutique cigar brand Tatuaje, the Black Label Britanicas Extra sports a Nicaraguan Criollo wrapper and is a medium to medium-plus strength cigar. The flavor profile elicits a coffee-forward experience with a slight woody and nutty layering. Select a quantity of 20 to receive the box. This is a limited offering so once we run out, that is it for supply unless the manufacturer decides to make future runs.
The Life Puro is a weekly podcast aimed at holding conversations discussing the finer aspects of life, presented by Habana Port. New episodes drop every Wednesday at 2pm Central and can be found on all major streaming platforms.
Cigar Information:
COO: Nicaragua
Wrapper: Nicaraguan Sungrown Criollo
Strength: 3.5 out of 5