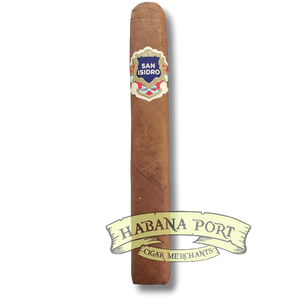 COO: Nicaragua
Wrapper: Ecuadorian Habano
Discover the remarkable HVC San Isidro Geniales cigars, a true testament to the artistry and dedication of HVC. Handcrafted in Nicaragua, these premium cigars showcase a carefully selected blend of Nicaraguan tobaccos, resulting in an exquisite smoking experience.
The HVC San Isidro Geniales cigars boast a medium-to-full body, offering a complex and satisfying flavor profile. With every draw, you'll be greeted by a symphony of flavors, including notes of black pepper, cedar, and hints of earthiness. The meticulous craftsmanship ensures a flawless construction and a slow, even burn.
Adorned with a beautiful Ecuador Habano wrapper, the San Isidro Geniales cigars are visually stunning and boast a captivating aroma. Each cigar is meticulously rolled by skilled artisans, ensuring the utmost attention to detail and a truly memorable smoking experience.
Indulge in the world of Nicaraguan mastery with HVC San Isidro Geniales cigars. Elevate your smoking experience with HVC San Isidro Geniales cigars. Add these exceptional cigars to your collection and experience the passion and expertise that define HVC.
Available in boxes of 20